ZKTeco D1065 Walk Through Metal Detector Price in Bangladesh
Walk through metal detectors or Archway Gate fall into one of two general categories. The first style of ZKTeco walk through metal detectors provides single zone detection. The second style provides multi zone detection. To understand the difference, I will provide a quick example. Let's say that an individual walks through the opening of the metal detector with a concealed weapon located at their ankles. Both the single and multi zone detectors will locate the target. The difference between the two is that the multi zone detector will be able to identify the location of the target, on either the left or right side of the individual. More advanced multi zone detectors like the ZKTeco ZK-D31065 will pinpoint the specific location from head to toe and on the left or right side. Pinpointing the location of the target quickly is important so that your security personnel can respond swiftly. Larger crowds require greater throughput. If you are scanning a large volume of individuals, a multi zone metal detector will let you process more individuals quicker. Zkteco Archway Gate, Walk Through Metal Detector at the best & Lowest price in Bangladesh.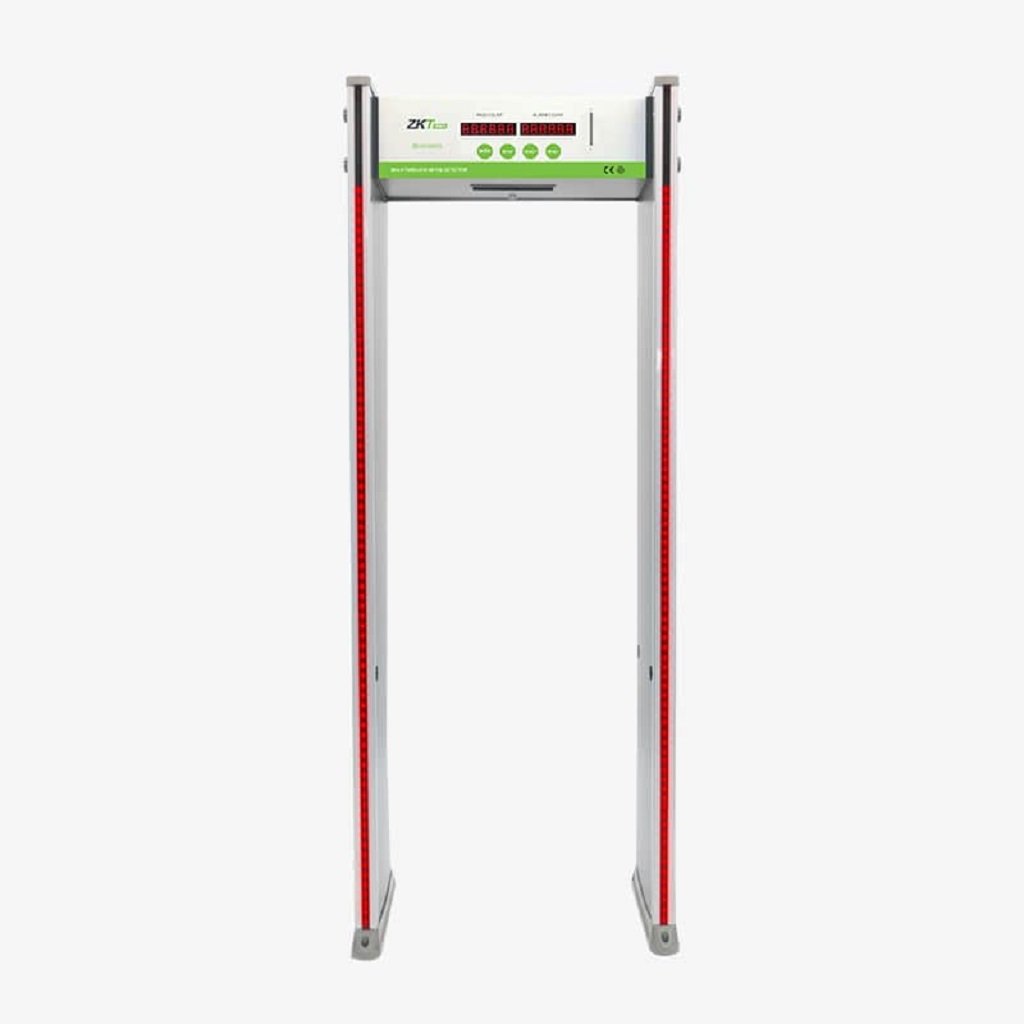 Main Features of ZKteco D1065
• Six mutual over-lapping detecting zones, Simultaneous alarm from multi- zones;
• Sensitivity adjustable: Each zone has 100 sensitivity level
• Sound & LED alarm: Both Side LED indicator,easily show where the metal is.
• Automatically count passengers and alarm times
• Alarm strength indicator on the control panel
• Password protection, only the authorized person can operate.
• Easy assembly: designed with only 2 pieces cables and 8 screws, simple-to-follow instruction.
• Harmless to human body: is harmless with heart pacemaker, pregnant women, magnetic floppy, recording tapes, etc.
• Using high density fireproof material
• Program Self-diagnostic when power on,no need initial or periodic calibration
• Modularization design,easy for maintenance and replacement.
What is the price of the D1065 6Zon Walk Through Metal Detector in Bangladesh?
Techdeal offers you the D1065 6 Zon Walk Through Metal Detector at a low price in Bangladesh. The latest price of D1065S 6 Zon Walk Through Metal Detector is 46500tk only. You can order on our website or Facebook Page or visit any of our showrooms. For more information- 01844944094.
Following some steps, you can order easily:
Confirm your Quantity, then click on ADD TO CART
Tap on View Cart
Click Proceed to Checkout
Fill the form with your details
Mark on agree, then click on Place Order
Then add your Shipping Method